OUR SHUTTLE VANS PROVIDES
AIRPORT TRANSPORTATION
Call Now
(520) 459-4545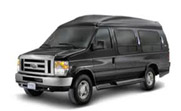 SHUTTLE VANS
Silver Service is a taxi Service where an $11 surcharge is added to the fare to reflect a superior level of service and vehicle.

TOWN CARS
Completely silver in colour and comprising of Falcon, Holden and Toyota Prius models these are the work horses of the fleet and the most common.


24 hours, 7 days a week
Airport Service
Door to door special rates
Shared ride
Senior Discounts


Contact Us
Sirra vista shuttle
Sierra vista, AZ,85613
Telephone: (520) 459-4545
Email:
aaaaincus@gmail.com
SIERRA VISTA Zip Codes
85613
85635
85636
85650
85670
85671
About Sierra Vista
SIERRA VISTA SHUTTLE is a reliable and dependable airport shuttle and sedan service that provides door-to-door transportation services for any occasion, corporate events and leisure outings and between airports, hotels and resorts. SIERRA VISTA SHUTTLE handles major clients Conventions and Conferences, doctor's appointments, shopping, etc. in Arizona.
We are determined to develop and maintain a long-term relationship with our SIERRA VISTA SHUTTLE clients, providing them with the most reliable, safe and lavish personal Airport Shuttle and ground transportation possible. Our professional chauffeurs are dressed in professional attire. Our late model vehicles are clean, well maintained, fully licensed and insured as required by law and our own standards.
To save you time, you can make your own reservation on line. Our user-friendly, unique reservation system will measure the distance and give you an accurate price (not estimates). It will also give you the approximate travel time. Convenient payments methods, at no extra charge, are provided on SIERRA VISTA SHUTTLE secured website for our SIERRA VISTA SHUTTLE clients. Our SIERRA VISTA SHUTTLE clients will be provided with a confirmation number. SIERRA VISTA SHUTTLE will also have the option of saving their information such as your home or office address, contact information, favorite driver and credit card information for faster future reservations. Click'n ride or call'n ride your choice.
Read More >